Mission & Values
Our mission is to be a catalyst for sustained improvement in the lives of those we touch.
Since our founding in 1968, Victor has maintained an unwavering commitment to transforming lives by going above and beyond in the delivery of excellent services to the children, families and adults who seek our assistance. Our values guide our decision making, policies and standards of conduct.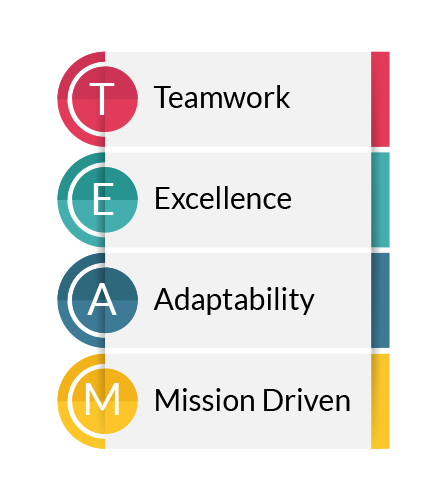 At Victor, it is all about relationships and results. Relationships are the focus at every level of the organization, with the families we serve, our employees, and the counties who seek our assistance.
strategic priorities
Every decision we make as an organization is
filtered through these five key areas to ensure that we
continue to excel in each area of commitment.
Our Strategic Priorities
fall into 5 key areas:
Service Excellence
Financial Strength
Preferred Employer
Leadership/Management
Development
Industry Leader