Our Impact
As an organization, Victor is committed to consistently evaluating our services and outcomes based on industry standards and our own internal performance metrics.
Our mission is to be a catalyst for sustained improvement in the lives of those we touch, and to do that we need to make sure our programs and services are having the impact we want to make.
Annually we produce reports for our Community Support Services (VCSS) and our Treatment Centers (VTC), as well as for our how we are doing within Victor as an employer.
Read our Stories of Hope.
2022 impact reports
To see the highlights of our work
in helping families across California
please click on the PDF link below.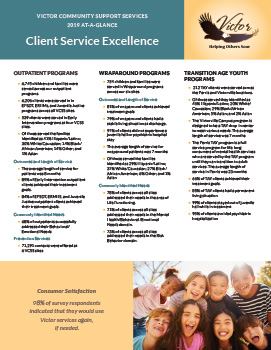 Victor Community Support
Services 2022 At A Glance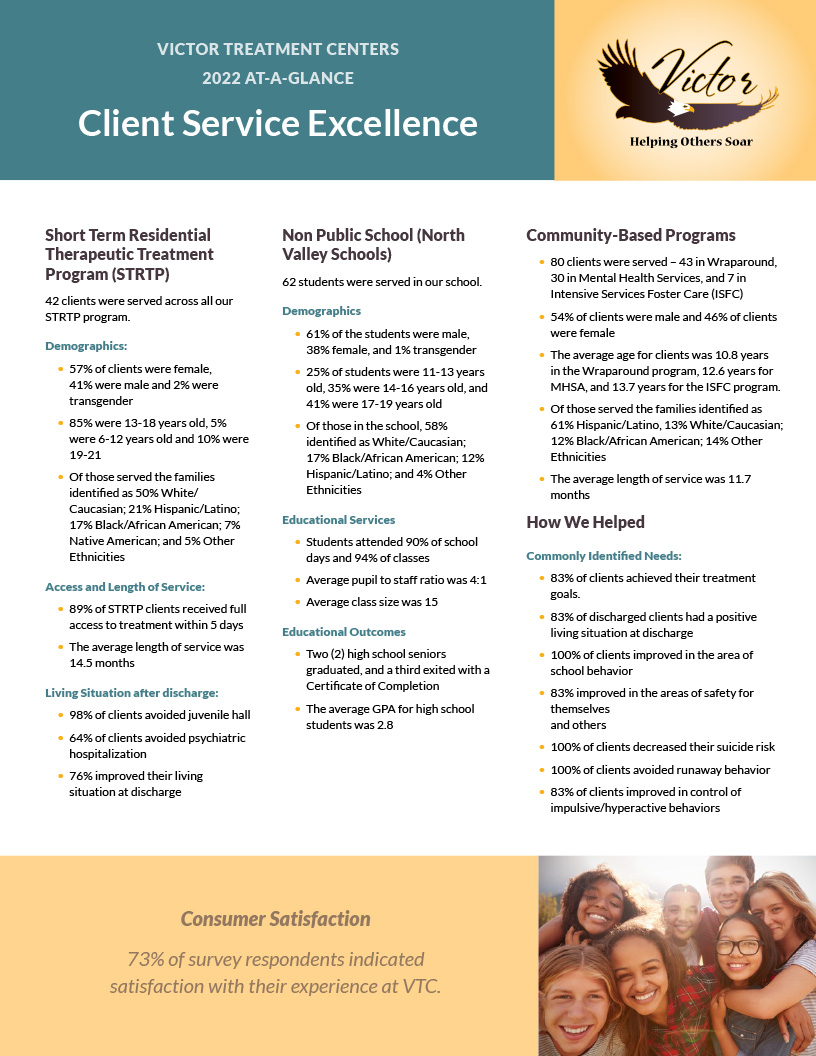 Victor Treatment Centers
2022 At A Glance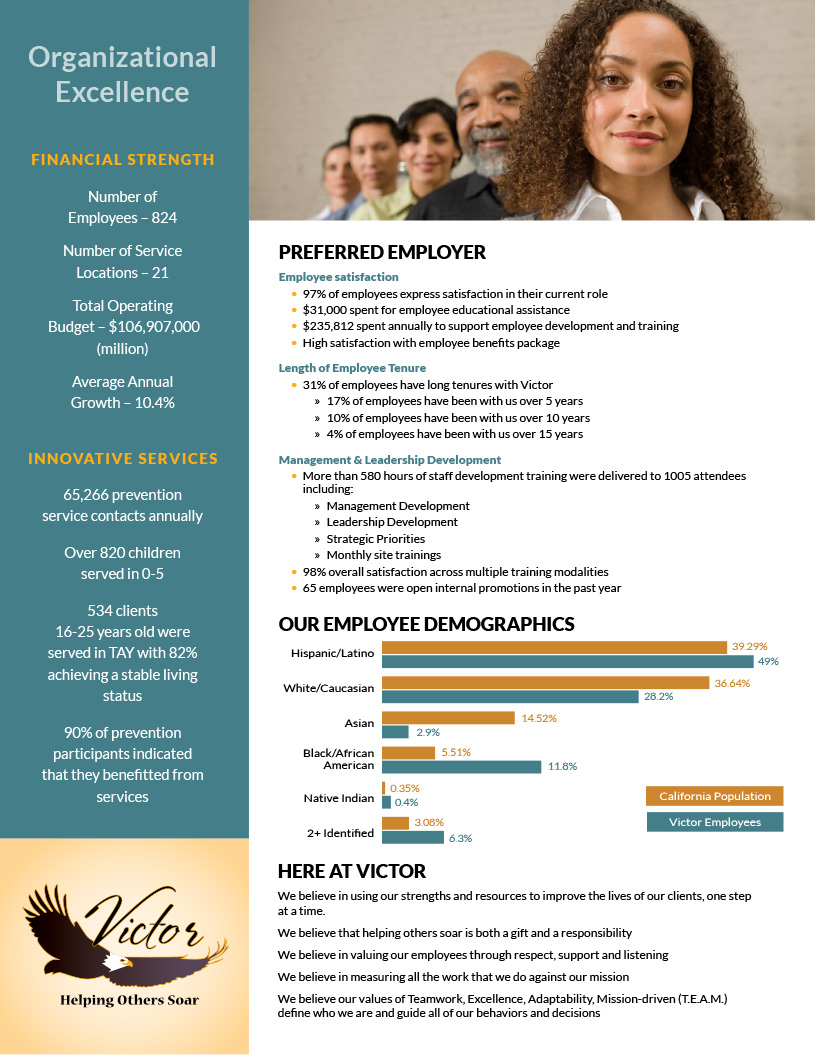 Organizational Excellence
2022 At A Glance